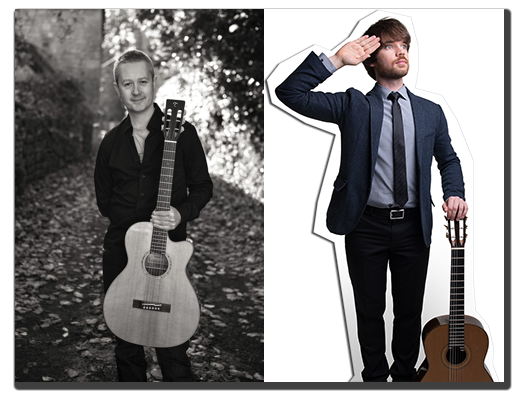 —SOLD OUT!—
I'll be holding my annual acoustic guitar weekend workshop on Saturday 22nd and Sunday 23rd September and I'm delighted to announce that this year my good friend Declan Zapala will be joining me for the weekend. Many of you will know Declan, who has had great success with his unique and innovative classical and percussive guitar.
Over the course of the weekend we'll be looking at composition, arrangement, performance and technique through a study of repertoire and various exercises. A workbook will be emailed to you in advance.
The cost for the weekend is £145 and that includes lunch on both days and teas/coffees/refreshments. The location is Monkton Combe which is just 3 miles outside of the beautiful city of Bath, in the South West of the UK. Getting here from abroad is easy – there are many flights to Bristol airport and from there it is an easy trip to Bath railway station where we can collect you if necessary.
Arrival and registration is on Saturday 22nd September at 10.00am and the workshop runs from 11.00am – 5.00pm on the Saturday and the Sunday.
The workshop is limited to just 14 places and will sell out quickly – to book your place please use the online form and specify any dietary requirements if necessary. If you have any questions please don't hesitate to contact us. Declan and I look forward to seeing you in September!
Level
Intermediate and above
Directions
If you enter the village of Monkton Combe on Church Lane via Brassknocker Hill, the village hall is on your right hand side as you drive through the village opposite The Wheelwrights Arms pub (postcode BA2 7HB). There is a free car park just beyond the village hall, around the corner. Otherwise there is on-street parking nearby and down the bottom of Mill Lane.
Hotels
Accommodation can be booked online at www.booking.com. Monkton Combe is located 3.5 miles from Bath (no bus service), 11.3 miles from Frome and 14.5 miles from Bristol.